Open Lamp was a collaboration with product designer Ellen Britton.
We worked together to create a simple and accessible object which would immediately bring a sense of home to a new dwelling.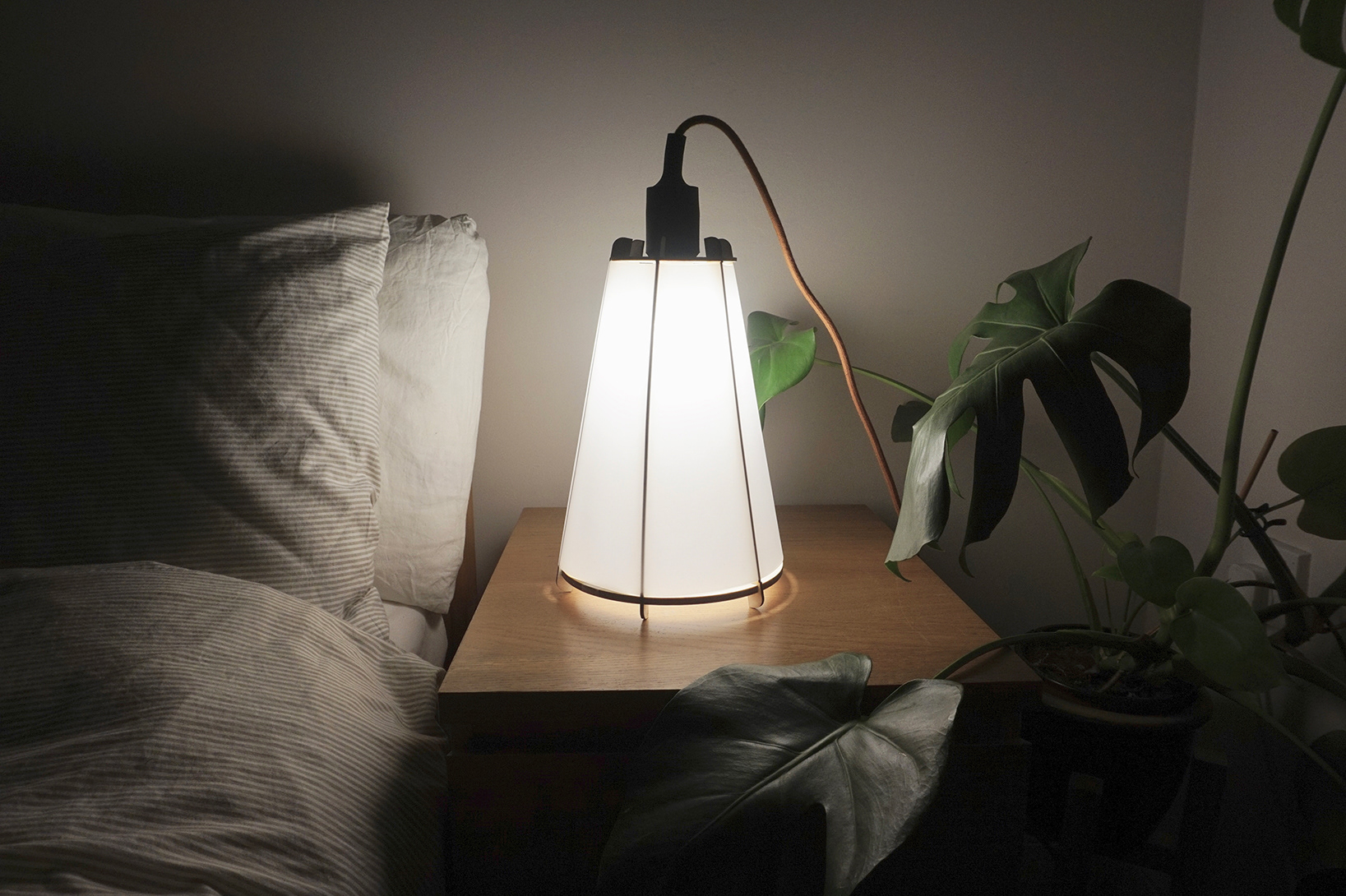 The design came from an interest in distributed and open-source design, which disrupts the usual designer-manufacturer-retail supply chain and empowers users to create their own objects. As renters, we are familiar with the transient experience of moving into a new and bare environment which can leave us feeling unsettled and unrooted. 
So, we designed Open Lamp, a simple laser-cut lamp which imbues a space with a cosy ambience.