"The Good Life" was one of twelve briefs featured in the RSA Student Design Awards 2015/16. A group of Product Design Engineering students at the Glasgow School of Art worked to address the following statement,
"Empower people who live with long term lifestyle-related health conditions to take a greater role in managing their own care."
With such a wide brief, the initial challenge was to try and focus on people living with one particular health condition and design a solution for them.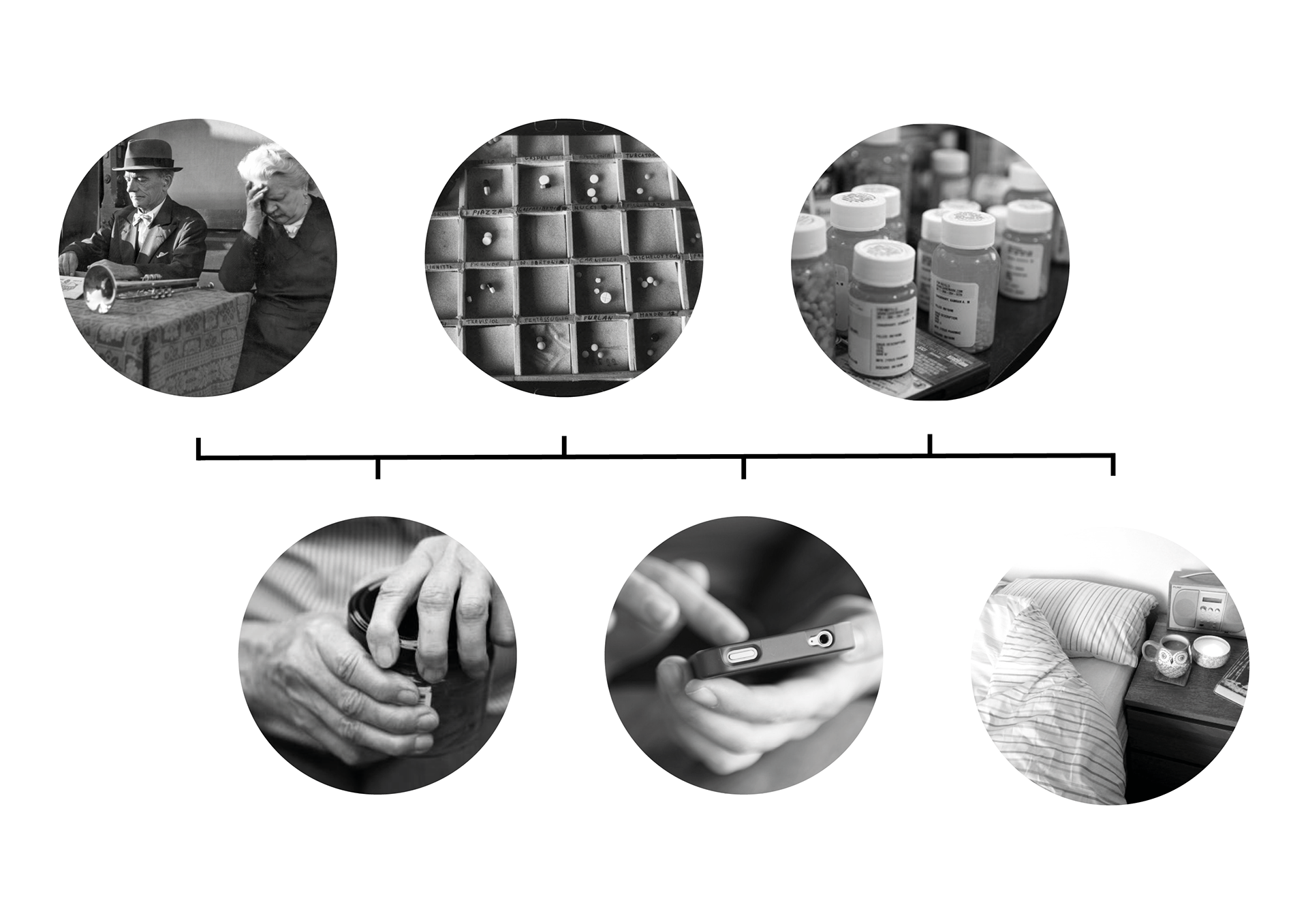 Setting out to discover some problems that people were facing in their everyday life, we obtained insights from a number of different sources. We spoke with medical professionals and individuals living with a variety of health conditions. There seemed to be a recurring problem with difficulties people experienced when it came to taking medication.
Forgetfulness, difficulty accessing medication, confusion over which medication to take - all identified by  doctors, pharmacists and patients alike.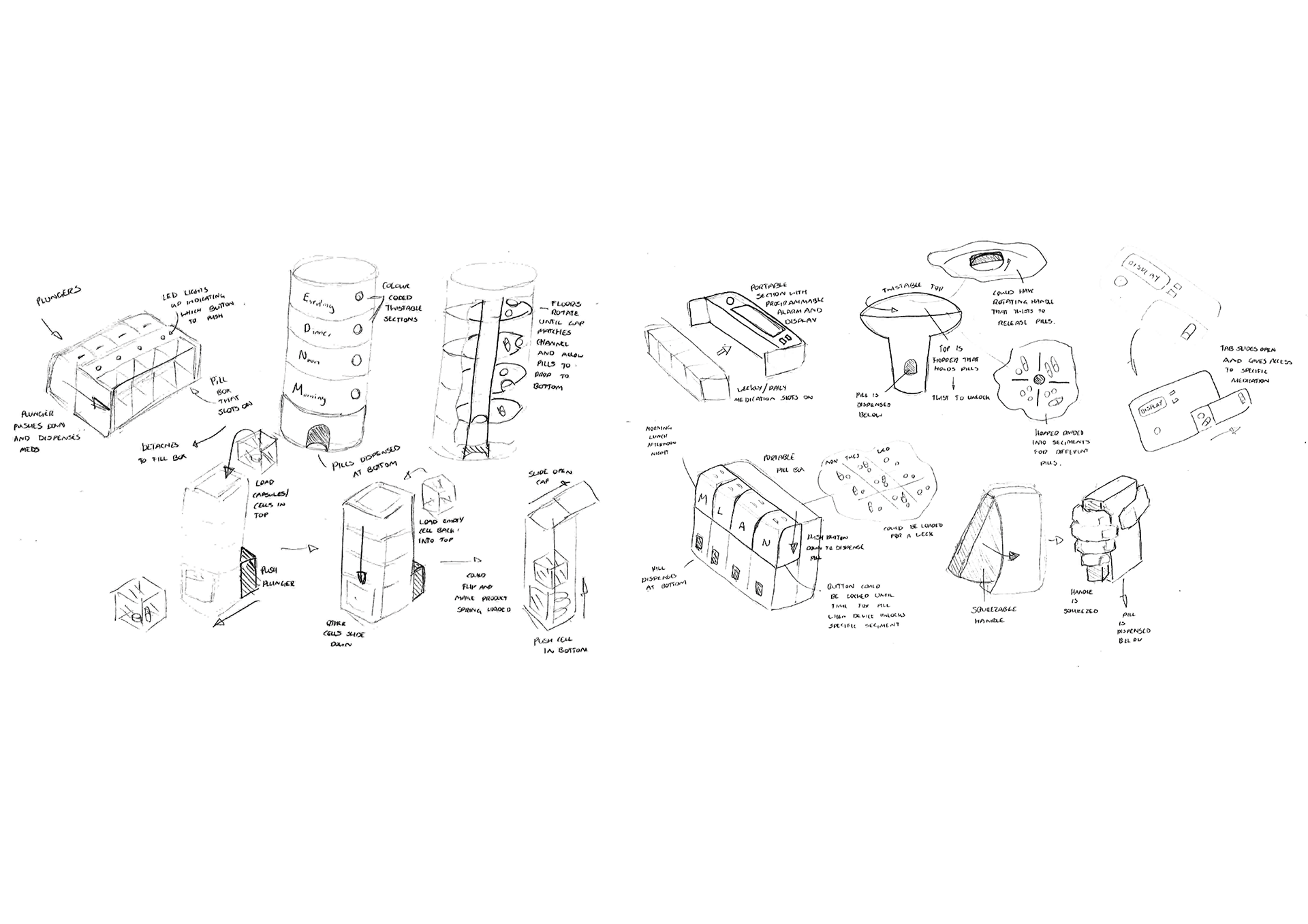 We began sketching up ideas for a system that stored medication effectively and also provided alerts when a user was due to take their medication.
Some of our key insights had come from monthly meetings between people suffering from fibromyalgia that we had been attending. Fibromyalgia is a condition that leaves people with widespread pain across their body. This user group all took high volumes of medication everyday to help deal with the pain they experienced, as well as other side-effects.
This raised the need for a system which could hold a lot of medication, was portable enough to be taken out in someones bag and was also accessible enough to be opened by someone with reduced dexterity due to the pain they were suffering. Moreover, many of the users identified that they often took the wrong medication at the wrong time and would benefit from reminders and alerts.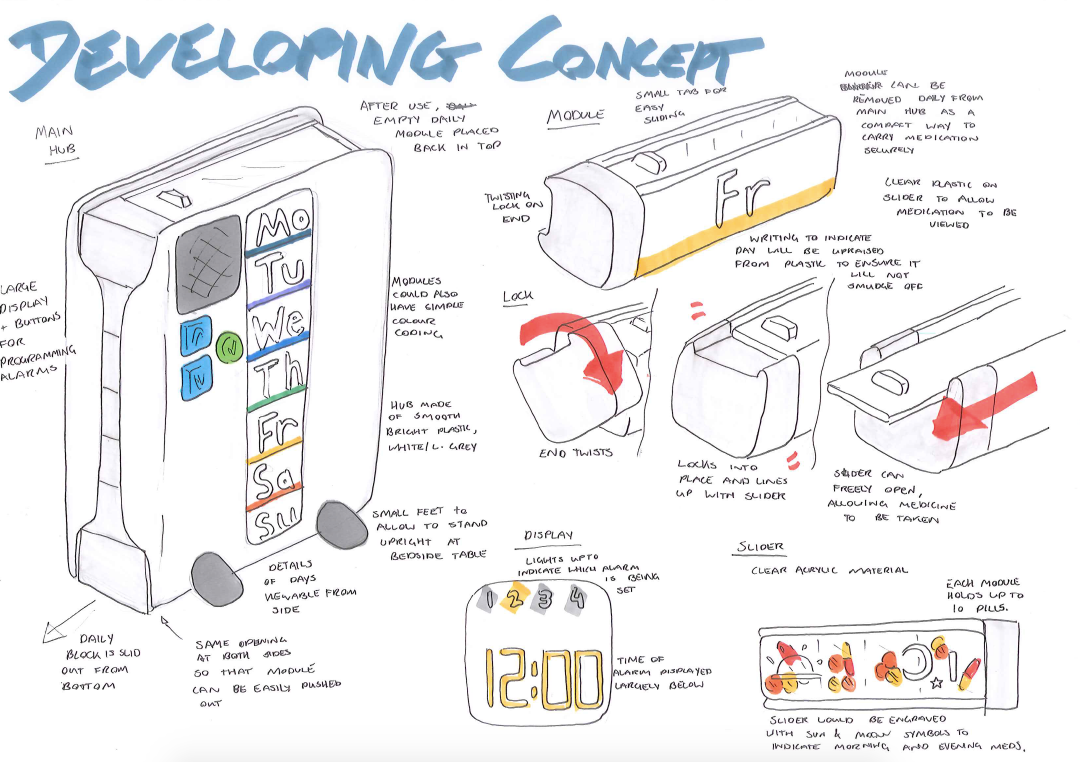 The final concept consisted of a stationary medication hub, containing seven removable modules (one for each day of the week). These labelled modules incorporate a twistable lock on the end and are split into 4 different sections for holding medication that is to be taken at different times throughout the day. 
The hub also has a programmable alarm with simple controls that can used to set a schedule of when their medication is due to be taken.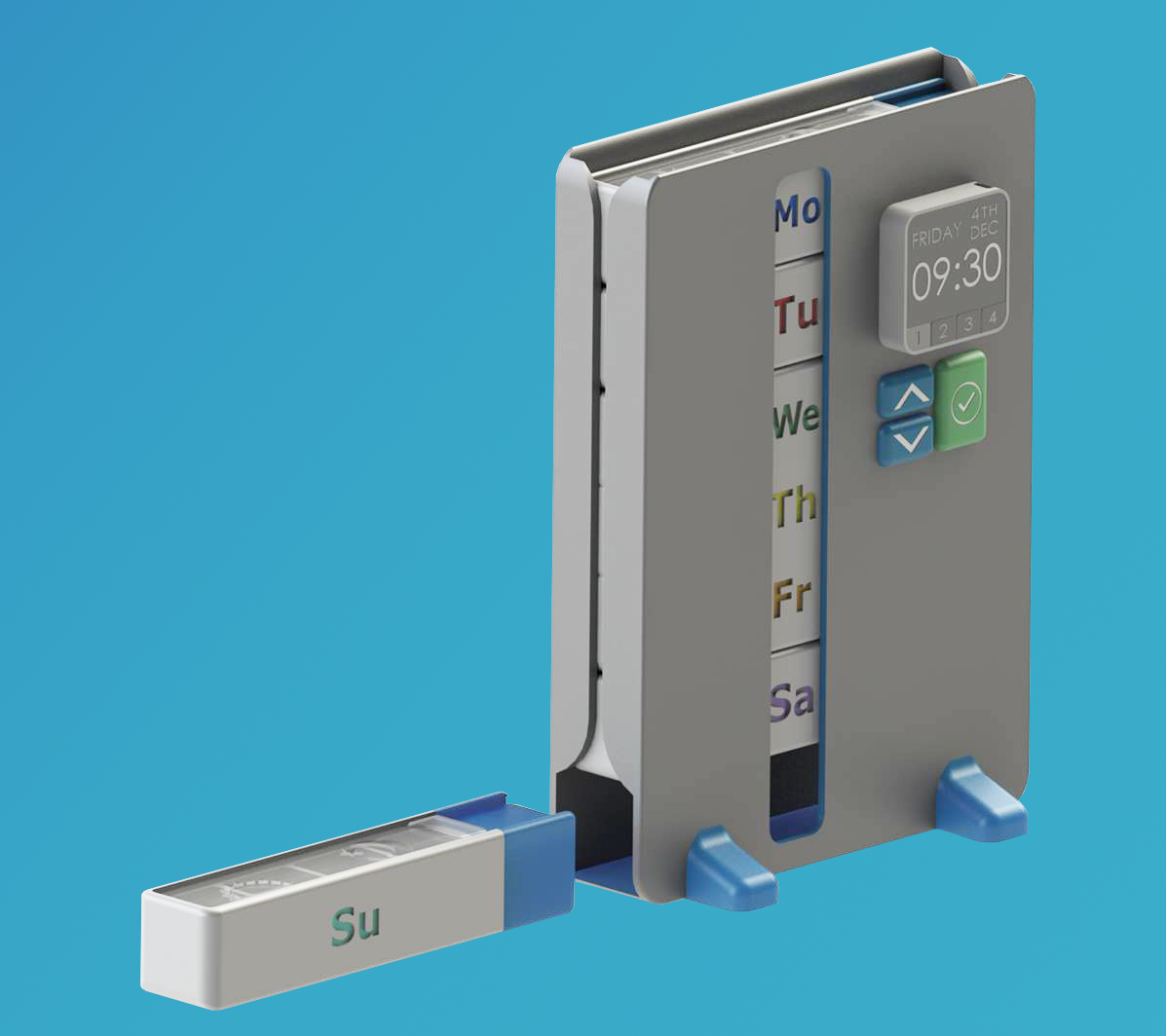 'The Good Life' was a collaborative design project, completed alongside fellow PDE students, Caitlin Berry, Russell Kilgour, Cerys Murray-Scott and Natalie Fuller.